ABOUT THE CREATOR
WRITERS, EDUCATORS, INFLUENCERS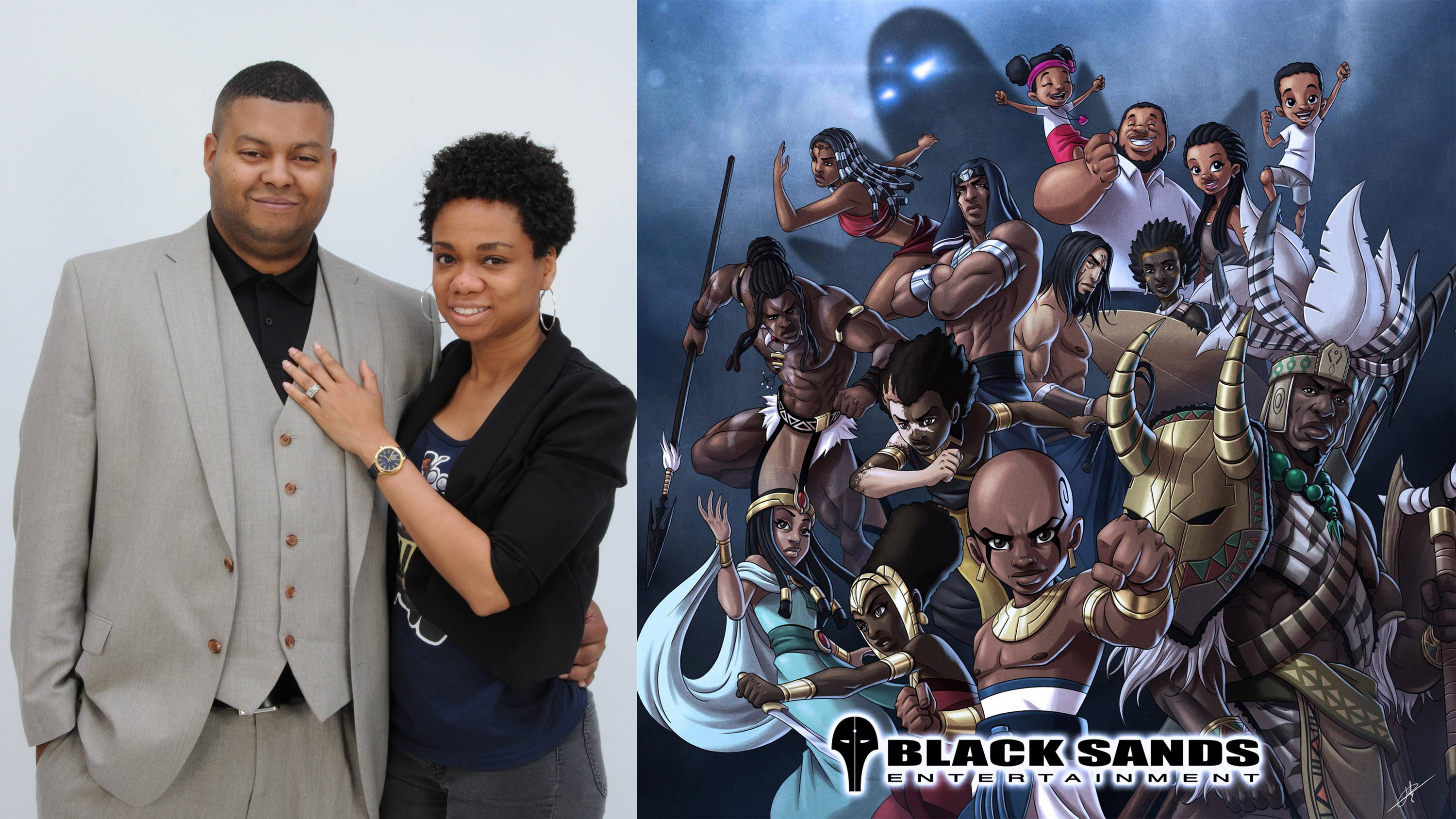 Manuel and Geiszel are authors of many award-winning books catering to African-American families. Their commitment to education and entertainment has given them extreme growth in the modern pop culture industry.
Achievements include:
Partnered with Carl Reed to make the Black Sands Anime..
Appeared on multiple national outlets.
$3 Million+ in revenue to date.
Top 1% Patreon Community.
$3.2 Million Raised in Capital.
14 Titles Published under the brand
Needless to say, we have built up a major list of accomplishments in a very short period of time.
We may be the perfect fit for your convention or event. We have a unique skillset and unparalleled charisma. If your diversity outreach is important to you, then you definitely want to work with us.
mgodoy@blacksandsentertainment.com